Thriller on 68th Floor
November 13 2014
The Fire department of New York rescued two window washers trapped for 90 minutes outside the 1 World Trade Center. 
The window washing rig was tilted into an almost vertical angle, one worker on each side of the podium. 
The firefighters comunicated with the men by using hand signals.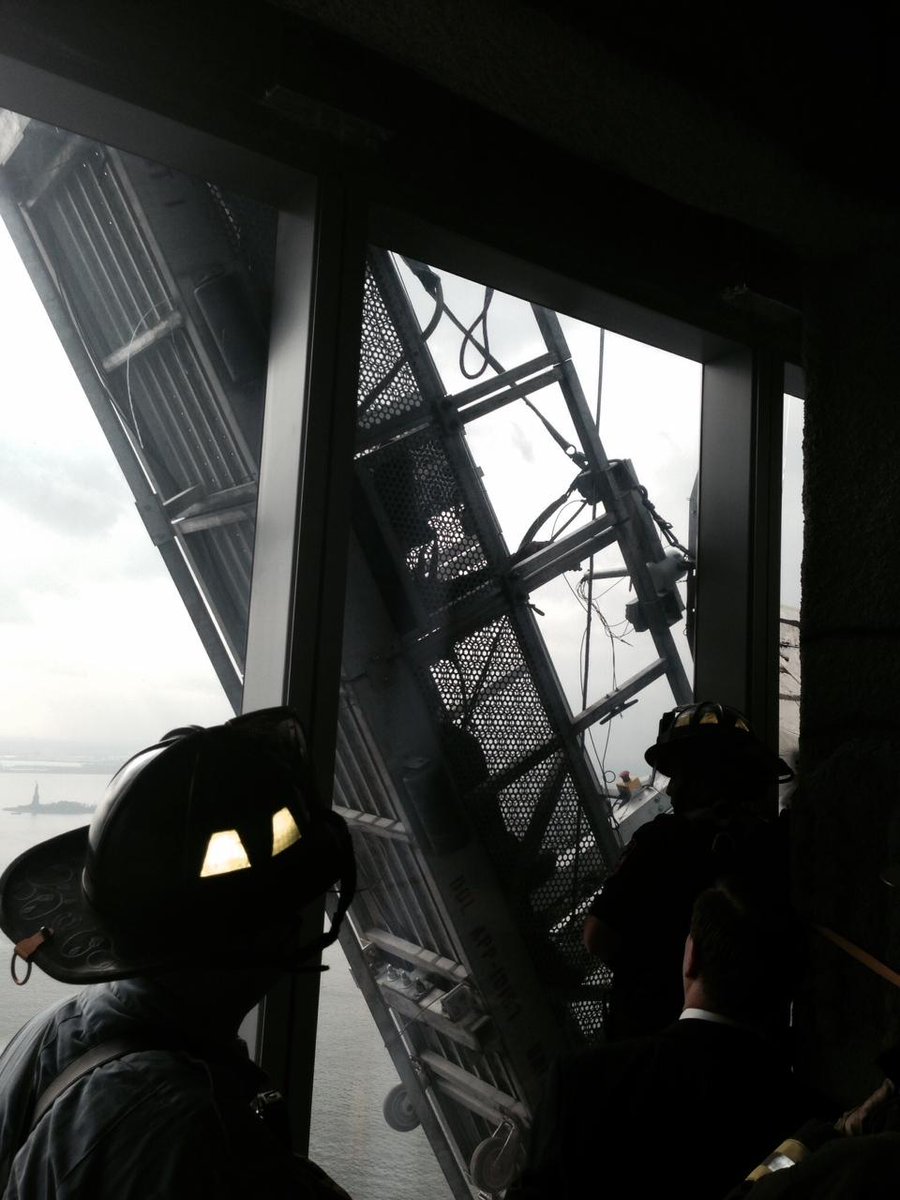 FDNY used a special diamond-toothed saw to cut a hole trough the layers of glass and pulled the workers inside.
Both man are well off they suffered mild hypothermia and were treated but released on the same day.