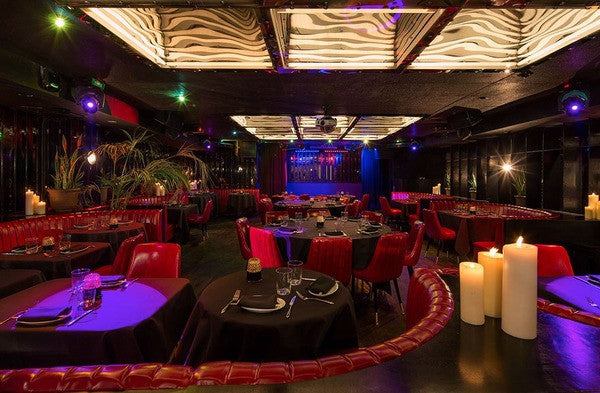 Jazz Room
The Jazz Room's New Year's Eve fete combines a speakeasy feel which fits right in to the modern day New York City nightlife landscape. 
This New Year's Eve, EMM Group, the hospitality powerhouse behind New York City venues such as FINALE, SL, Catch Roof, and La Cenita, has created a venue that combines the vibes of the jazz era in a modern and chic space. Jazz Room, located directly beneath its sister property The General in the Lower East Side, is throwing a party for the ages.  On New Year's Eve, Jazz Room guests will enjoy a premium open bar and a champagne toast at midnight. While the atmosphere is a flashback to old style, you'll enjoy all the best in today's top music, with a live DJ performance.  
A noteworthy setting, Jazz Room is an upscale space that echoes the feeling of the Roaring Twenties, famous for its prohibition-style speakeasies.  The interiors are authentically apropos, with large booth seating and round tables that are reminiscent of jazz clubs of days gone by. Modern interior accents such as a mirrored stage and art deco wall paper elevate the overall feel. Low lighting creates an inviting and mysterious atmosphere, perfect for a New Year's Eve party setting.
New Year's Eve at Jazz Room brings together the coolest cats in New York City, partying in a modern day style, in celebration of a truly glorious age in nightlife.  
RSVP for both the Jazz Room and The General 
Premium Open Bar 9pm-2am
Midnight champagne toast
Live DJ performance
Live NYE 2015 countdown
Festive NYE party favors
Coat Check (provided by and responsibility of venue - additional charge not included with RSVP)
Arrive early to help reduce wait time