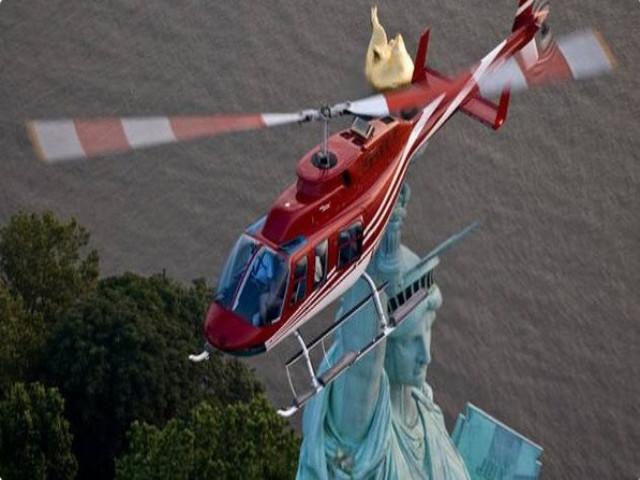 TOUR – Helicopter Sightseeing tour
Every day, every hour, depending on availability. A unique experience!

Different options

Heliport tax included
1) 12-15 minutes tour: $224
Getting a bird's eye view of New York will leave you breathless. A true work of art: islands surrounded by water, high skyscrapers. It is a jewel. Departing from Pier 6, you will be able to observe from high the Statue of Liberty, Ellis Island and Governor Island, South Street Seaport, Brooklyn and the Manhattan Bridge.

2) 18-20 minutes tour: $274 
To the previous itinerary, you will get a breathtaking view of Central Park from the banks of the Hudson River.

3) 28-30 minutes tour: $364
To the itinerary of both previous tours, you will arrive at the south part of the city until the Verrazano Bridge, and from there you will enjoy the wider view of New York. Check the map for more information.

After the purchase, you will get a confirmation email, after that you will receive an email with the tickets and information. 24-hour service by email or telephone. The price includes the USD30 heliport tax. If you buy in other sites, please make sure that the tax is included in the price. The chosen time is just a guide, it could change. 
Words are never enough. Enjoy the video!
The tour departs from PIER 6