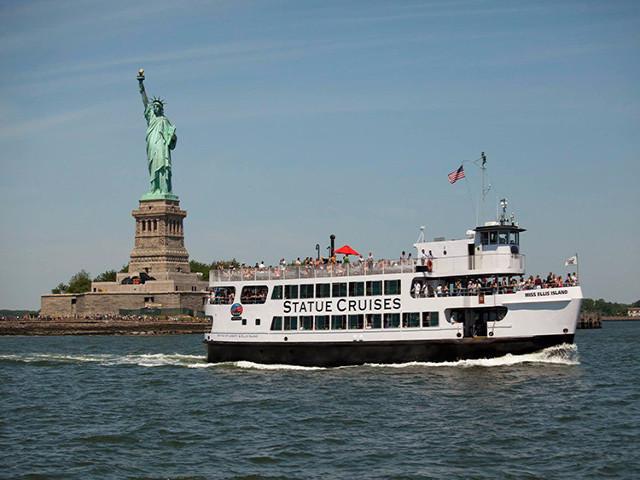 TICKETS – Statue of Liberty and Ellis Island
- Access to the island of the Statue of Liberty and Ellis Island ferry included
- Skip the line at the ticket booth, save your time!
- Enjoy New York from the sea
The Statue of Liberty is in a 12-acre island in the middle of the port of New York City. The statue was conceived by the sculptor Auguste Bartholdi and was a gift of international friendship from the citizens of France in commemoration of the centenary of the independence of the United States in 1876. With its 46 meters of height, it is located on a granite pedestal over the ramparts of a star-shaped pillar. It was completed and inaugurated on October 28, 1886, and it was designated as National Monument on October 15, 1924. The Statue of Liberty has become a universal symbol of freedom and democracy all over the world. It does not include the entrance to the pedestal of the Statue or the Crown. Entrance for the day and time you may choose.
After the purchase of the ticket, you will receive a confirmation email. You should come to pick your ticket up at our office.
Our office is located at 324 W 47th (between 8th and 9th), close to Times Square.
Skip the line at the ticket booth of the Statue!